Mrs Debbie Buckingham, Director of Teaching and Learning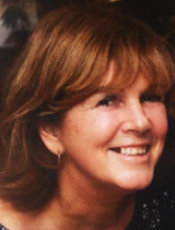 I was a Head since 2000 across a range of schools. Prior to my appointment at Alphington in 2007, I was seconded to a school in special measures. The school was identified as Outstanding three months after I left.
Since 2003 I have been a designated Consultant Leader and a Local Leader. I have supported a range of schools across Devon. Working closely with the LA has enabled me to work with schools in categories and gain first- hand knowledge of strategies such as PP reviews. I have been a lead for the 'NAHT' Instead programme undertaking three reviews in Exeter and regularly work with colleagues on a range of projects and exchanges abroad.
Working as the School Improvement Officer is and believe that the planned opportunities for working together, providing support and challenge will have an impact on outcomes across all our schools.
Personally even after thirty years of residing in Devon I still feel extremely fortunate to live in such a beautiful place. I have two grown up sons and am shortly to become a grandmother.