Rachel Shaw, Chief Executive Officer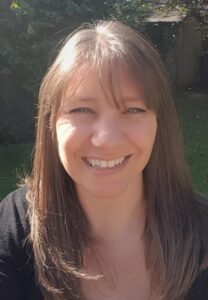 Rachel Shaw joined Exeter Learning Academy Trust (ELAT) as the CEO in September 2019.
She was raised, educated and trained to be a teacher in Devon and is committed to supporting children and families within the county.
Rachel has spent her professional career as a teacher working in primary education and more than 20 years in senior leadership roles. She has been a Headteacher, Executive Principal and CEO across a number of schools in Devon covering education from 2-19. She has improved schools in challenging circumstances both within and beyond the organisations she has worked in and strongly believes in the strength of collaborative work across the education sector.
Rachel is also the chair of the Devon School Leadership Service which supports and provides training for school leaders working in schools and Trusts across Devon. She has been a governor or Trustee for over 25 years and is currently also a Trustee for First Federation and a member of the Devon Education Forum.
As well as providing the strategic direction and being responsible for the day to day operation of the Trust, Rachel is also the Accounting Officer. She is responsible to Parliament and the Secretary of State for ensuring that ELAT uses public funds appropriately to advance education for the public benefit. More details about this role can be found in the Academies Handbook.
Rachel believes passionately that education provides choices and opportunities for our children and young people and that we must ensure all achieve their potential regardless of their starting point in life. Ensuring that the adults working with our children are experts in their field and also strive to always be the best they can be is an essential element of this.
If you wish to find out more about the Trust then please contact info@elatschools.com.